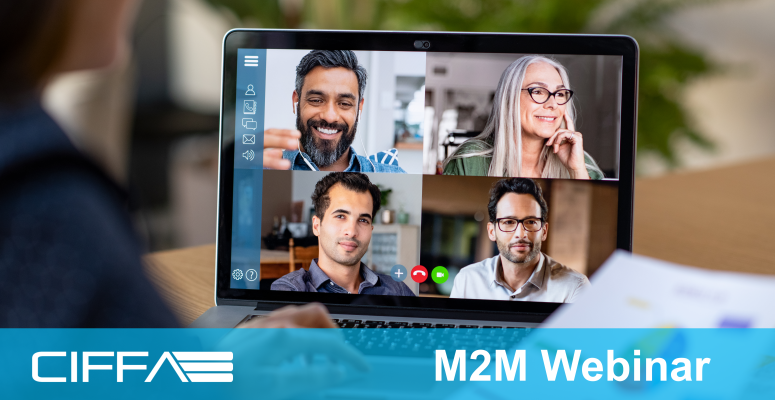 M2M Complimentary Webinar: Mapping Your Way FORWARD
Date & Time:
Oct 18, 2022
3:00 pm - 4:00 pm
Location:
Online Webinar
Description
Hosted by Offshore Business Processing Pty Ltd (OBP), a well-established offshore outsourcing company, provides different services to clients in a range of industries worldwide. OBP invites you to attend this webinar to address the challenges freight forwarders are facing especially with staff shortage.
In this webinar, OBP will discuss the following:
How offshoring is currently helping thousands of freight forwarders around the world today

3 critical success factors to offshoring

How to become a customer-centric forwarding company by using offshoring
We will go over the benefits of offshoring such as:
Reduced labor costs

Ability to scale quickly

24/7 operations

Increased productivity

Expertise in training
Lack of staff is one of the challenges freight forwarders face today. Other than the increased freight costs and insufficient vessel space caused by the pandemic, staff shortage tops the list. Global companies resort to offshoring as it's a viable way to remain competitive in a volatile and aggressive industry.
Furthermore, this webinar will provide a peek into what offshoring can benefit your business.
Presenter: 
Maryann Farrugia
:
Maryann is the Managing Director of Offshore Business Processing, an independent BPO offshoring service with experts based in Australia and Manila. Maryann has vast experience with offshoring services and most especially with the freight forwarding industry. She has over 30 years of freight forwarding experience and has worked with many forwarders all over the world helping them maximize their business potential. She has led OBP to be one of the industry leaders specializing in freight forwarding offshoring services.
While this event is complimentary, registration is required. Register now to and get ready to move to the next level of business success.